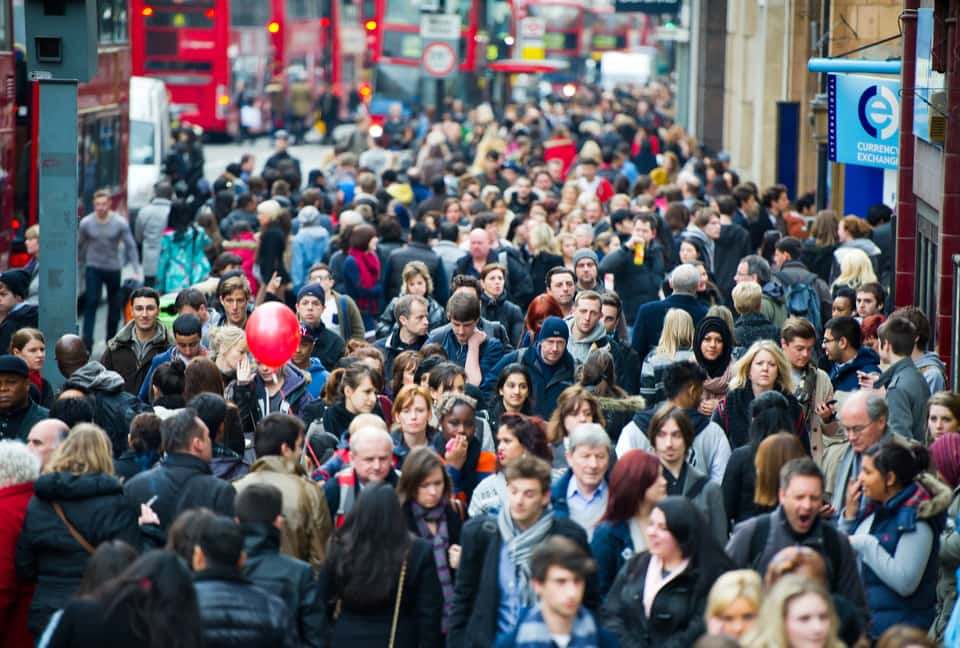 Although London does provide you with an enormous variety of attractions, the surrounding areas of the capital also have a lot to offer. More rural settings, charming surroundings... and experiencing a day of action-packed paintball near London.
There's no doubt that London is one of the greatest cities in the world. It literally has something to suit everyone, with historical landmarks, modern architecture, tourist-friendly activities and exciting culture to sink your teeth into. But, as you know from visiting any large, highly-populated city before, the hustle and bustle can get a bit much at times. This is why it's fortunate that London has so many nearby areas with plenty of greenery and scenery to enjoy.
Here at GO Paintball London, we are situated not far from the city and provide the best paintball London, Surrey and Kent have to offer. If you feel that you're long overdue for a break from the city, here are five reasons why it would be a good idea.
A Change of Scenery
While there's no doubt that London is a fantastic city to visit or live in, it offers little in the way of fresh air and natural scenery. Although London's parks do provide a sufficient amount of grass-covered areas and a wonderful nature aesthetic, there's nothing like the real thing – and a quick journey from the city will give you all of the countryside you could ever wish for.
GO Paintball London's facility features five expertly designed paintball battlefields. These are spread across 50 acres of woodland and feature a variety of immersive combat scenarios. Not only do we offer you a brilliant change of scenery, but also the adrenaline rush of authentic battlefield environments and combat scenarios.
Paintball is Great for Stress Relief
Although some people can't get enough of the big city life, for others, the busy capital city can be quite stressful at times. If you're one of the latter and need the occasional reboot to blow off some steam, it's difficult to think of a more exciting way to relieve stress than an immersive day of paintball near London.
Aside from the fun and adrenaline-fuelled nature of paintballing, it's also a brilliant form of exercise. Exercising is an excellent way to manage stress and anxiety, and a day of London paintball will provide you with an intense cardio workout, combined with strength building aspects as you climb, crouch and carry around a paintball gun all day.
Paintballing: The Perfect Way to Rally a Group of Friends
As you get older, the responsibilities of being a grown-up can take over. It will always become more difficult to make time for friends or be as social as you'd like to be. The benefits of socialising speak for themselves, especially if you have a hectic work schedule that monopolises your personal life. So, to rally the troops, you'll have to present them with an activity too fun to turn down – or 'an offer you can't refuse', with your best Godfather impression. It's safe to say that a day of paintballing in London fits right into that category.
At GO Paintball London, we recognise the widespread appeal of the sport. It's perfect for families, friends, special occasions such as stag do paintball, as well as corporate team building days. If there's a group of friends you haven't seen for a while, or an upcoming event that needs to be celebrated properly, a day of paintball in London is the answer.
Break Your Routine With Paintball in London
We mentioned above that not making the most of your time outside of work can have a negative impact on your mood and mindset. In many cases, people find that they have found themselves in a routine that's boring and unfulfilling. One of the best ways to break your routine is by doing something spontaneous and unique, so unless you're a regular player, a day of paintball near London won't be your everyday experience.
Ducking and diving, sprinting to cover, planning your next attack, embracing team tactics, unloading some paintball fury onto your friends; it's safe to say that your day of paintballing will be far from predictable. It'll also be the perfect reminder of how beneficial it can be to let loose and enjoy yourself doing something new.
Are you looking activities near London for yourself and friends? GO Paintball London is close to the city, perfect for small and large groups, and is undoubtedly the best paintball experience in the UK. Please get in touch if you require any information, or visit our website to book your day of paintball.