Inclusive Ammo Packages and Upgrades
On your event day morning during your squad's 'Check In', each individual player chooses which of our Paintballing Ammo packages they want to go for (how much ammo they want for the day's event), depending on their individual budgets and how stuck in they want to get.
This is the 2nd part of our 2 easy payments per player, the first being your pre-paid 'Full Day Admission and all Equipment hire'.
Over a day's event, you'll play 8-9 games over 5 totally varied game maps and multiple missions and objectives.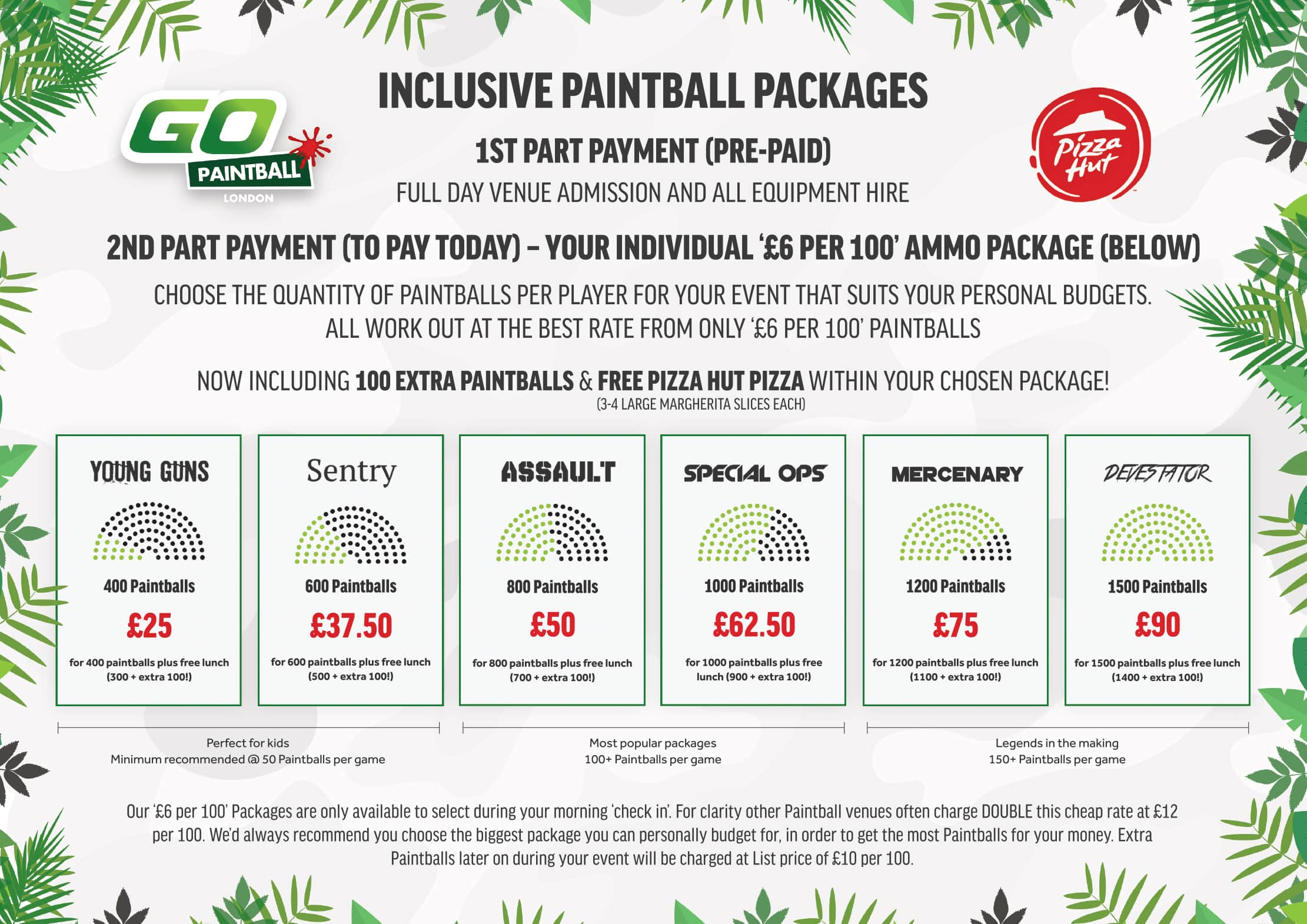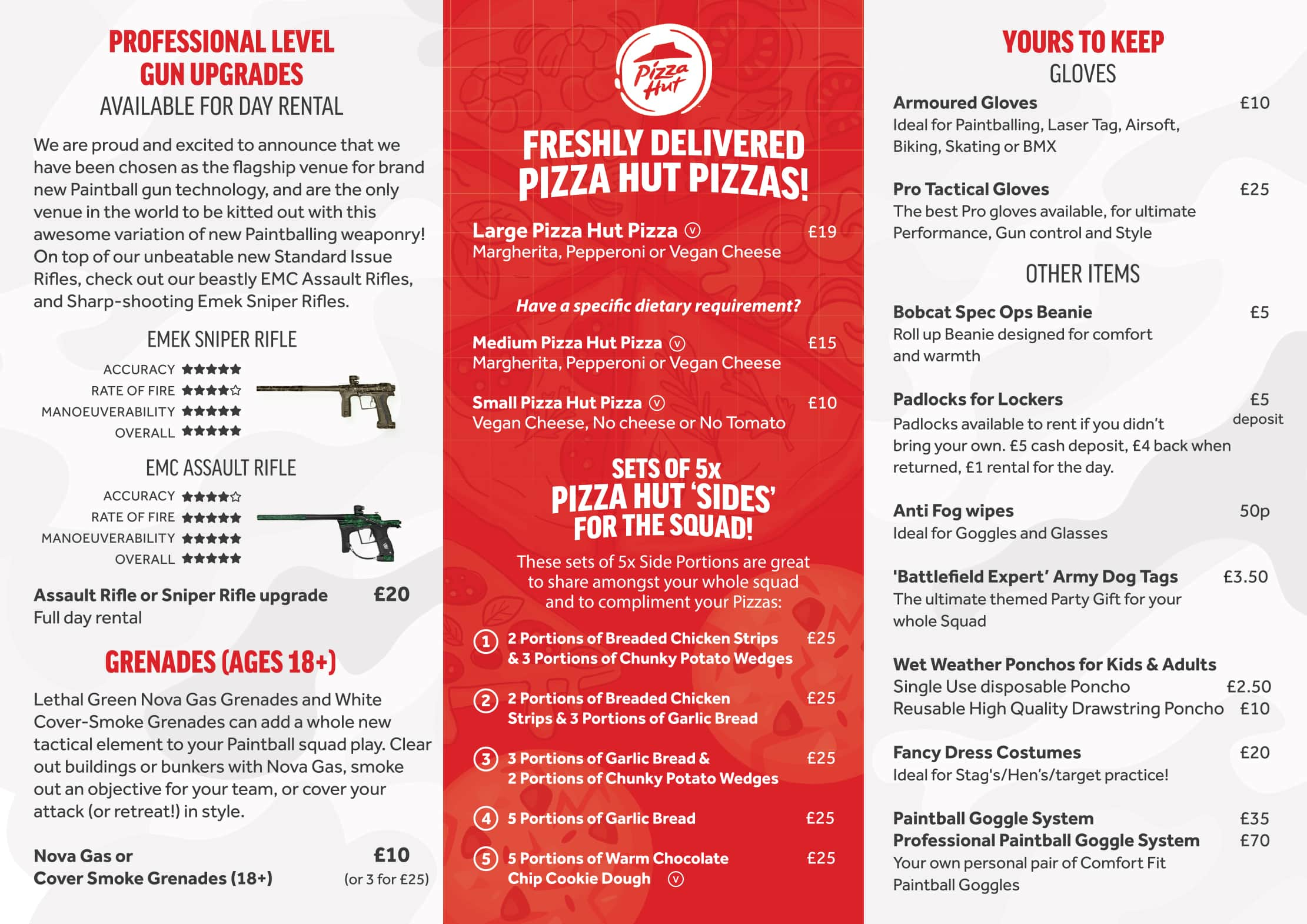 *Please note, Medium Pizzas are only available as a Gluten Free Option
(Click to enlarge)
Please note that players tend to use around 800-1000 paintballs in a day's play, but this obviously varies massively per person due to budgets and player ages, hence the full flexibility of being able to choose an individual ammo package per person. 400 Paintballs is the absolute minimum amount of Paintballs that someone could need to have a good time, hence it's the minimum ammo package we offer.
If you are purchasing Paintballs for your whole group, you can do so during your group's check in also. We'll then allocate your chosen amount of Paintballs per person to each player for their day.
To tie in with that and to give everyone even more ammo for their money, as a special offer, our Ammo Packages now include an extra 100 Paintballs per person! Along with that, every ammo package now includes free Pizza Hut pizza for lunch, to keep you well fuelled until home time!
Most Paintball venues in the UK now charge up to £12 per 100 paintballs, so with our '£6 per 100' ammo packages, we are simply the cheapest venue around for paintballs. We do this to give our customers the maximum amount of Paintballs for their budgets, to give an even better experience, as shooting the guns is just so much fun!
We only offer our '£6 per 100' packages during the morning check in on your game day, so we'd always recommend you aim to go for the biggest package that you can budget for, in order to get the most ammo for your money, rather than choosing a smaller package and paying list price for additional ammo later on in the day.
List price for additional Paintballs outside of our Packages are £10 per 100 Paintballs, £25 for 300 Paintballs or £40 for 500 Paintballs.
We only use high quality, correctly stored Paintballs to ensure the best experience and full safety of our customers. Only Paintballs bought from GO Paintball on your game day can be used at our venue.
For any payments on the day we can take cash, all debit & credit cards (excluding Amex), along with Apple Pay and Google Pay.