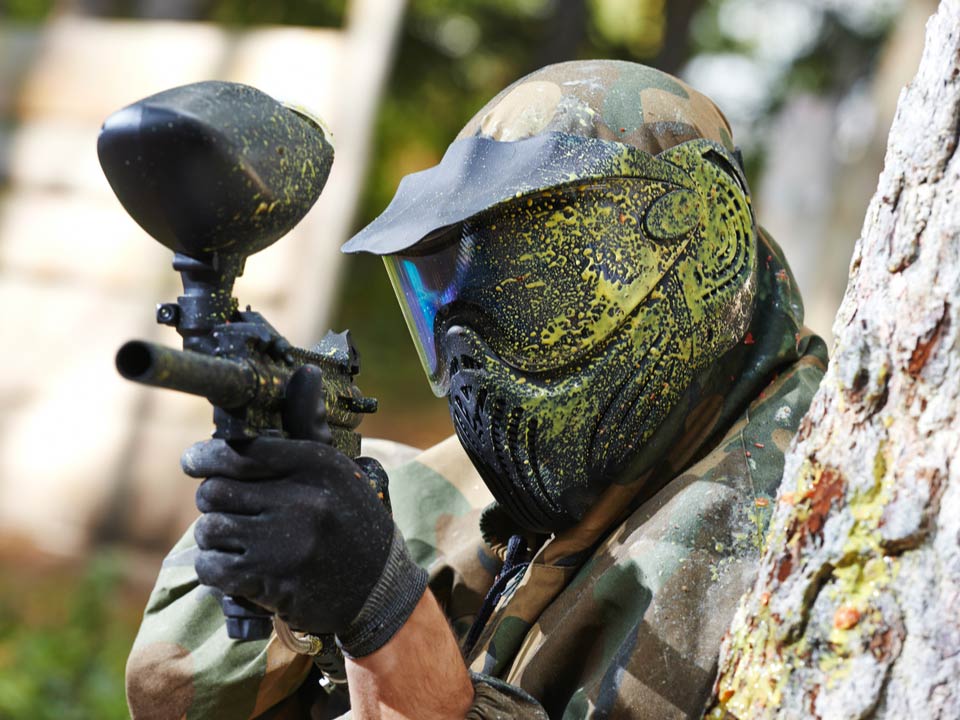 The summer holidays are an easy time to keep younger kids happy, but older children may prove to be a tough task. Luckily for you, a day of paintball in London will provide more than enough action and excitement to fit the bill.
Summer is here and, as per usual, it has come around quicker than expected. At this rate, it will be Christmas in no time! The summer holidays are a fantastic opportunity to enjoy some quality time with your kids, but as they get older, regular children's activities become less appealing or "not cool".
Here at Go Paintball London, we provide the most immersive paintballing London has to offer – and here are a few reasons why it's the perfect summer holiday activity.
Paintball: A Great Alternative to Couch Potato Behaviour
The evolution of modern technology has revolutionised the entertainment industry. This has given people plenty of reasons to spend time indoors and inadvertently made it a lot easier to become a couch potato – this and the fact the UK's summertime weather is far from reliable. It's made the summer holidays a prime time for couch potato antics.
A day of paintball is an exciting and memorable day out for the family, but it's also an excellent form of exercise. We have five huge battlefield maps for players to explore, so that alone is plenty of activity in itself. But when combined with the fast-paced movement involved in paintball and carrying a weighty weapon around all day, it adds up to quite an intense workout.
With a full day of exercise under your belt and many calories burnt, you won't feel too guilty for eating some free pizza. Not only do we provide the ultimate London paintball experience, but we'll cover the cost of dinner!
Paintball Is Thought-Provoking and Tactical
While paintball may look like all-out carnage at first glance, in reality, it's an incredibly skilful activity that requires a lot of team tactics to succeed. This style of authentic combat – where precision, patience and timing play such a vital role – is perfect for older children, because those traits take a certain level of maturity to utilise.
Many older children play tactical first-person shooter video games, but why not experience an authentic real life version? Spending the day playing paintball near London – in a rural battlefield environment – is an experience like no other and something that we believe everyone should try at least once.
Parents and Kids Can Both Get Involved in Paintballing
If you have children that vary in age, it can be tough to find activities that please everyone but also are suitable for different age groups. We already mentioned that we believe paintball is a sport everyone should try at least once, and we strive to provide a paintballing environment that's engaging for adults and safe for children (aged 8+).
Although our professional-quality weapons pack a punch in regards to precision and overall coolness, we aren't in the business of getting people hurt. This is why we provide low-powered guns for younger players to prevent any injury and make the game an entirely enjoyable experience.
By doing this, we have made GO Paintball London an accessible and engaging day out for both parents and children, meaning you'll all be able to play at once and unleash your competitive edge. Whether it's adults vs. kids, family vs. another family, or any other team variation, paintball is a perfect activity to enjoy with older children.
Are you looking for an exciting summer holiday activity for your children? A day at GO Paintball London is the perfect choice! With exciting outdoor battlefields, the newest professional weapons and a free pizza to boot, a day with us is one to remember. Head to our website to book online or get in touch via hello@gopaintball.co.uk.