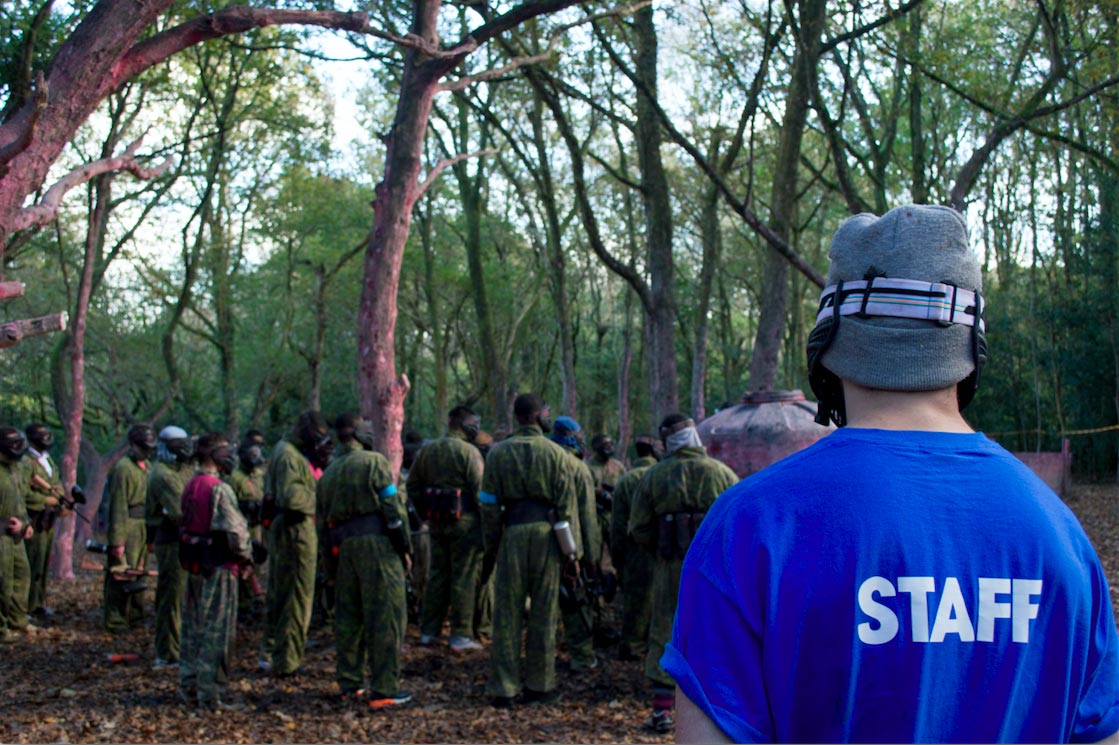 It's usually at this time of year that resolutions are being made, diets are being undertaken and people are keener than ever to try new things. If you've decided that you need more activities in your life, or even if you haven't, GO Paintball should be at the top of your to-do list.
These days, people are a little less eager to explore the great outdoors, but with such an abundance of activities worth trying, it seems wasteful to be sat indoors. If 2017 is the year that you relinquish your couch potato antics, your first stop should be GO Paintball London. From getting closer to your friends to opening your mind to something new, here are a few reasons why paintballing with us is something you simply have to try out.
Start the Year Off Right with Paintball
Even with a long-list of resolutions and changes you're ready to implement into the lifestyle of the "new you", it's really easy to slip back into old habits and save it until next year. By getting in amongst some paintballing carnage, you'll be starting the year off with the type of excitement you need to fuel a productive 2017.
Applying yourself from the get-go will kickstart your year in a positive way. Studies have shown that being active and exercising reduces stress – and it's safe to say you'll be extremely active during a day of paintball.
If you've decided now is the time to get in better shape, but going for a run or to the gym sounds horrendous, paintball is the ideal choice if you want to exercise and have fun. The running between cover, climbing of obstacles and constant carrying of paintball equipment will begin to take its toll. Much more exciting stuff than a treadmill.
Paintballing: An Ideal Chance to Catch Up With Friends
Whether you're an avid socialite or a bit of an introvert, maintaining some sort of social life is always beneficial. While some groups of friends may do so at the pub or out on the town, there's definitely better ways catch up. Our favourite involves a paintball gun.
No matter how much your friends mean to you, there's an overwhelming amount of satisfaction that can be gained by pummeling them with a barrage of paintballs. It's what some of the best friendships are all about! If it's about time you and your chums caught up, or want to break the habit of doing a whole load of nothing, paintball is the ultimate way to socialise.
Other sports like football and rugby may well be competitive, but you'll soon find that the chance to get one over on your friends during a game of paintball is an opportunity not to be missed. Just be prepared to bring your A-game if you don't want to be on the receiving end.
Paintballing: Not Your Average Outdoor Activity
If you're someone who prefers an activity that's less conventional, it's pretty fair to say that paintball fits your style. Any lover of the great outdoors will be sure to enjoy their time exploring our five huge maps; just remember not to get too distracted by the lovely scenery and catch a stray paintball.
We take a lot of pride in providing our visitors with the ultimate experience, with paintball equipment, well-designed environments and combat scenarios that are sure to impress. We also like to give you a customised experiences for special events such as birthdays, corporate team building days and stag dos.
It's difficult to compare paintball to any other sport, which is exactly what makes it so worthwhile. Paintball is full of fast-paced combat authenticity, scenarios designed to help teams bond with tactics and paintball equipment that can be upgraded to allow you to adopt unique and exciting playing styles.
If you're yet to experience the adrenaline rush of paintball, or your return to paintball warfare is long overdue, there's no time like the present. At GO Paintball London, we offer the very best paintballing experience, with huge environments to explore and high-quality paintball equipment to make the opposing team run in fear.