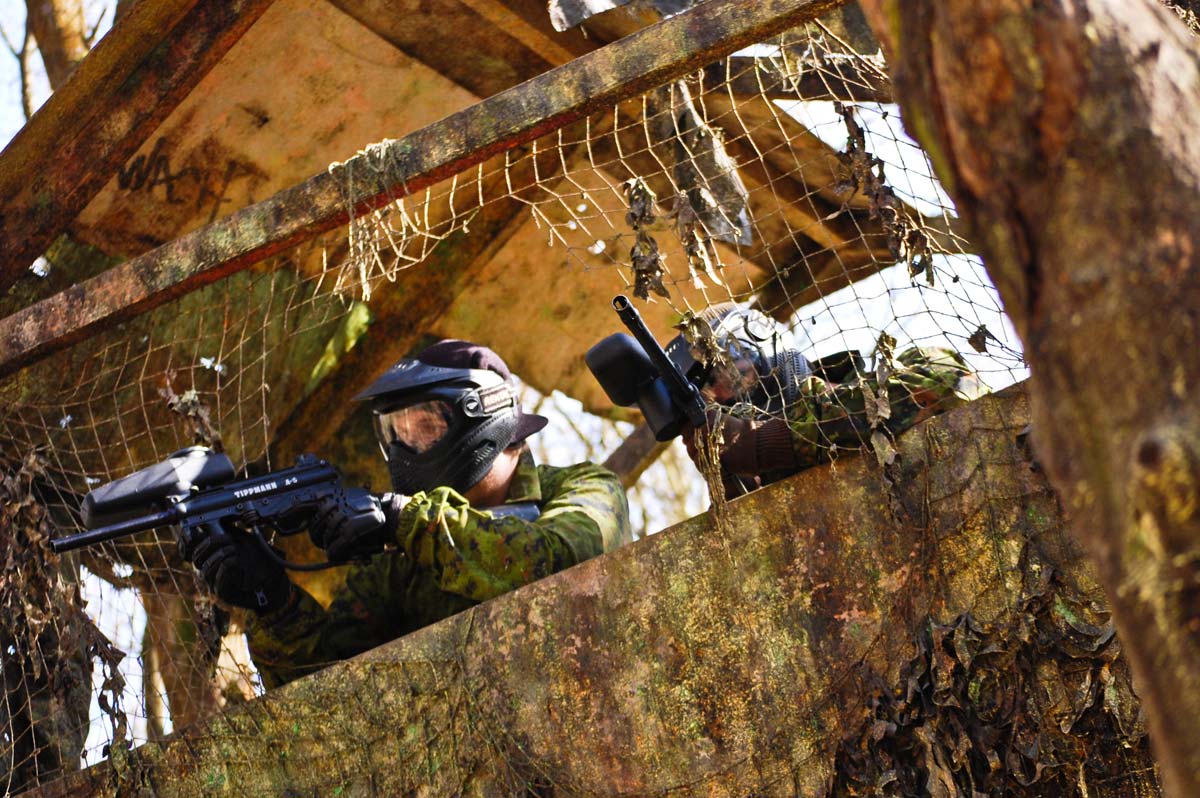 Now that 2016 is a distant memory and you have a whole year ahead to make the most of, it's important to inject some fun into your life wherever possible. What better way to do so than by immersing yourself in the excitement of paintball?
Over the course of 2017, there will be specific dates that stand out for one reason or another; whether it's a birthday, holiday, or a friend's last hurrah before their wedding. Big occasions should always be marked by fun and memorable moments, both of which can be enjoyed in abundance during a day of paintballing in London.
At GO Paintball, we cater for all different occasions and aim to give you the ultimate paintballing experience. Here are four perfect opportunities to embrace the adrenaline-fuelled action of paintballing.
1. A Birthday to Remember
Depending on your age, a birthday can be a really exciting time, or the day you dread most because you're another year older. Either way, it's safe to say you should make the most of it, and nothing compares to rallying a group of friends and descending out onto the paintball battlefield.
During a day of paintballing in London at Go Paintball, we cater for a variety of different age groups, customising every aspect of your time with us to provide a paintball experience like no other. With five huge maps to explore, combat scenarios to immerse yourself in and a selection of upgraded paintball equipment to choose from, you can create your own unforgettable experience. Plus, you even get a FREE pizza — but make sure to leave room for the birthday cake!
2. Team Building Events
Corporate team building events have a tendency to be dull and awkward affairs. 'Forced fun' with co-workers is never the most exciting way to spend your day, especially if the activity requires too much interaction with people you work with every day.
Paintball requires a whole load of team tactics if you want to succeed (and not get pummeled by paintballs), so it's actually an activity that will help you to bond better with your colleagues, without the stress of the workplace. If you're an employer looking for a way to motivate and improve workplace morale, you couldn't pick a better activity than paintball.
3. Stag/Hen Dos
Stag and hen dos are renowned for being an occasion where all involved end up drinking way too much and are usually wearing a suspect choice of fancy dress. Not your cup of tea? Why not save yourself a horrible hangover and have a day to remember, instead of a night that you will have forgotten by the morning?
We fully recognise the importance of a premarital send-off and relish the opportunity to help make it as unforgettable as possible. Fancy dress is, of course, encouraged — and we'll even set up some specific 'stag run' style games. If you ended up having one too many drinks the night before, paintball is the perfect way to sweat off a hangover, and the free pizza will be the perfect fuel to power you through.
4. A Spontaneous Day Out
There's a lot to be said for the benefits of an occasional, spontaneous day out. Throwing a spanner into the works of your usual routine and spending a day battling head-to-head with a group of friends is an awesome way to blow off some steam.
It's easy to fall into a regimental-style week where all you seem to do is work. It's for this reason that a random day of excitement, laughs and a chance to embrace your inner Rambo is needed. Whether it's an outing with your family or trying a new activity with friends, paintballing is difficult to rival in the world of adrenaline-fuelled sports.
Paintball is definitely an activity we feel everyone should try at least once. If you're yet to experience the excitement of an authentic combat sport, it's about time you got involved. Events such as birthdays and stag dos are a prime opportunity to do something memorable with friends. Also, suggesting a day of paintballing in London for your work's team building day might even win you a few brownie points.